Everything needed to create, manage and share videos!
Our free and easy-to-use screen recorder for Chromebook can capture any area of your computer screen.  You can record audio and add video from your webcam. 
Personalize your screen recording with drawing tools and highlight your mouse within the video.  You can also trim the start or end of your video using our trim video feature. When you're done editing, save and share with quick upload to Google Drive and publish to YouTube. 
Create, share and experience with Screencast-O-Matic!
Record for Free
Easily record your screen and/or webcam for up to 15 minutes/video
Video Trim
You can edit down your video and trim from the start or end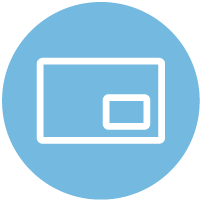 Picture-in-Picture Toggle
Personalize your recording by embedding your webcam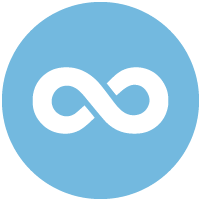 Unlimited Recordings
With the free version, you can make as many videos as you like
Save to Google 
One-click publish to Google Drive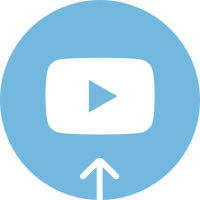 Publish to YouTube
Share your video with easy publishing to YouTube
Over 30,000 screen recordings made every day!
What our fans say about Screencast-O-Matic
I use @screencasto to record all my tutorials. They are an AWESOME company
@kimannjimenez
"I'm a HUGE fan of Screencast-o-Matic. It's affordable, reliable, and easy to use.
@brasst
"@screencasto big fan of your software. User it every day. Simple, stable and powerful. Couldn't do my job without it"
@DannyRichman
"WOW I *LOVE* the new screencast editor updates. SO intuitive and easy to use – THANK YOU! I liked Pro before, but LOVE it now!"
@brasst
Enhance your videos for $1.50/month and unlock advanced editing features: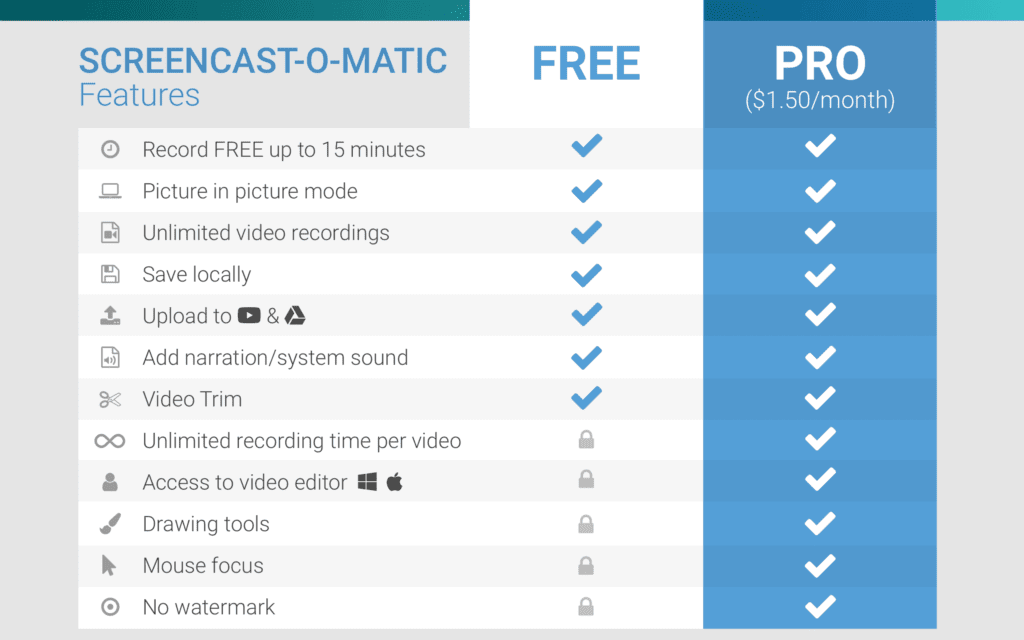 Subscription includes license to PC and Mac Video Editor
Unlimited Recording Time/ Video
Unlimited recording time/ video gives you creative flexibility                            
Overlay images, text and arrows, blur sections, highlight and outline areas. Chromebook users can also click on the Shift key and draw with their mouse or finger.  
Upgrading to Pro removes the watermark allowing for a clean appearance to your video
Use mouse focus feature to highlight your cursor location and movement on screen
Copyright © Screencast-O-Matic